Value Your Trade in SECONDS! 
Enter your vehicle below to start.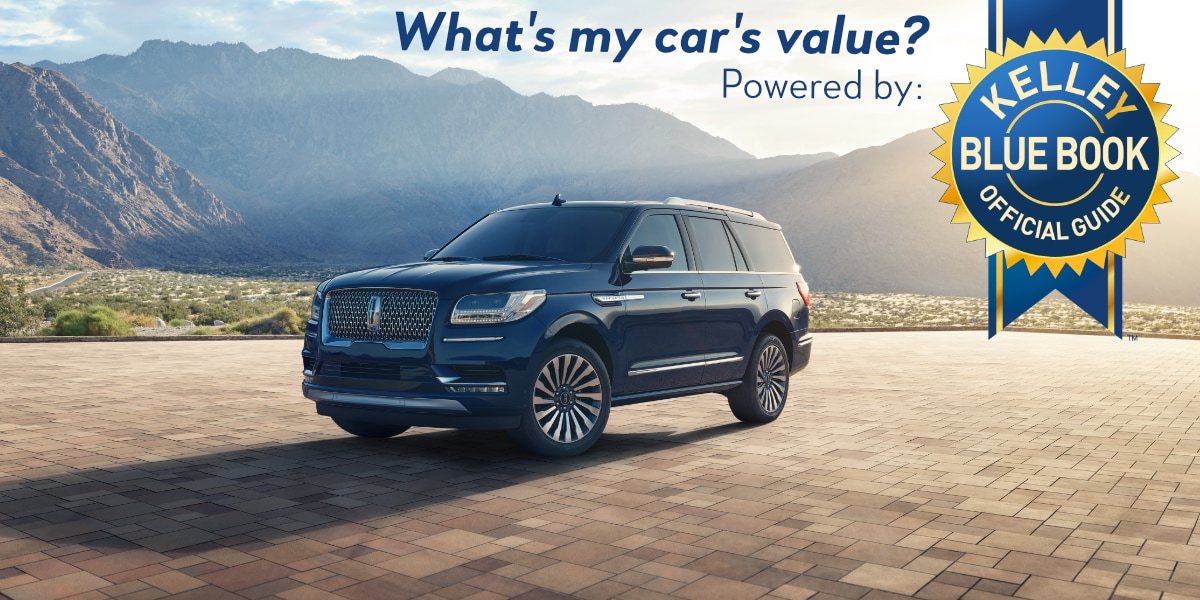 Three Easy Steps
assignment
Tell
Tell us abour your vehicle
directions_car
Choose
Choose your next vehicle
assignment_turned_in
Receive
Receive your next trade's value report
Car Valuation | Cash for Cars | What's My Car Worth? | Sell My Car Online
Are you asking yourself: "Where should I sell my car?" Are you thinking about trading in your prevailing vehicle, but don't know how much your car is worth? Do you want to sell your car, but aren't sure where to start? David McDavid Lincoln in Frisco is here to help! David McDavid Lincoln Frisco buys used cars and makes trades to help our customers find the right, affordable Lincoln to meet their budget and lifestyle. Our Lincoln dealership in Frisco, TX is here to give you a Kelley Blue Book® trade valuation estimate so that you can get your car's trade-in process going.
Find Out Your Used Car's Value From Anywhere In Frisco - Including Dallas, Frisco and Ft. Worth, TX
The best part is that you can do it anywhere and on any platform! Our online tool is clear to use on a desktop but is fully adaptable to tablets, phones, and alternate devices as well. As further evidence of that, our Push Start program allows you to buy a vehicle without setting foot in the dealership if you desire. It's a full online car buying experience from your home, office, or anywhere you are - we bring the dealership to you! Ever wonder "How much is my used car worth?" The terrific news is that the team at David McDavid Lincoln Frisco makes it clear to value your prevailing vehicle's trade online. As technology changes and the way you shop for vehicles changes, David McDavid Lincoln Frisco wants to be a dealership on the cutting edge.
Trade Your Car to David McDavid Lincoln Frisco | Kelley Blue Book® Trade-In Value Tool in Frisco
Value your trade-in online today and then stop by David McDavid Lincoln Frisco for the most accurate and competitive trade value. You will also find high-quality used Lincoln models, Certified Pre-Owned Lincoln cars and discrete alternate used vehicles on our lot, which will let you upgrade your ride- even on a tight budget. Keep in mind this isn't a final offer, but a real-time estimation of the vehicle's value. Use our online Kelley Blue Book® Trade-In Value tool to find out how much your car might be worth. Once you have an idea of your car's approximate worth, you should schedule an inspection at David McDavid Lincoln Frisco! When you're available to bring your prevailing car to our Frisco Lincoln Dealership, we'll inspect its condition and give you a more accurate estimate and/or offer. David McDavid Lincoln Frisco is known for aggressive trade values, so make sure you drive your car to our dealership to be evaluated by a member of our knowledgable, expert-trained team after using the online trade valuation tool so that we have the opportunity to proposal you even more money for your trade than the Kelley Blue Book® estimation you got! Even if you don't want to do a trade-in and buy a new Lincoln with us, you can still sell us your car.
A Name you Know and Trust with your trade value
A name that has been synonymous with trade since the dawn of the digital car age has been Kelley Blue Book®. Millions of people use KBB to get the value of their cars whenever they are looking to buy a car or trade a car. Now our team here has stepped our trade tool by teaming up with Kelley Blue Book® and their brand new online instant trade value tool! Now you can get your quote for your trade on any of our Lincoln sites all from the luxury of your couch. They have provided accurate and fair numbers for all make, model, or brand for decades now and the consumer had benefited from their services. Save time and gain money from your trade by using the most accurate trade tool on the market.
Your Personalized Car Trade Value From David McDavid Lincoln Frisco | Serving Frisco, Dallas, Frisco, and Ft. Worth, TX
You can then bring in your personalized trade-in value directly into our dealership - or shop completely online from the luxury of your have home - and use it toward the purchase of a new or used vehicle, or to get cash for your car. Maybe they are looking to purchase a new or preowned vehicle from our dealership. Our team is available to help you, and we are clear to get to from anywhere in the Frisco area. Trust David McDavid Lincoln Frisco for your vehicle trade-in needs! Perhaps they have a special car, truck or SUV they are looking to get some special cash for. Our customers sell their prevailing vehicles for a number of reasons. Whatever your reason, David McDavid Lincoln Frisco can help! Our uncomplicated trade-in tool can help you find out the value of your vehicle in a terse amount of time.